SCAM ALERT FOR EXHIBITORS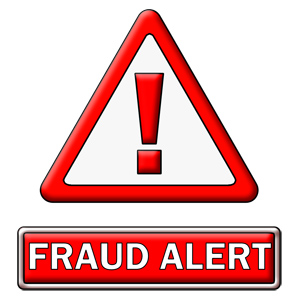 As per our privacy policy, Marketplace Events is a permission-based email sender. We do not share, rent, or sell any email lists.
2024 information will be posted closer to event dates
How to Use Your Exhibitor Kit
Welcome to your Exhibitor Kit! Please use the links below to learn more about what you need to do to prepare for the show. We highly recommend watching the video below first for information on how to use your Exhibitor Kit. Changes to the Exhibitor Kit may occur. We will make updates as necessary, please check back frequently for the most current information.
Contact the Show Team
If you need assistance before, during, or after the show, please click here to contact a member of the show team. On site, the Exhibitor Entrance and Show Office are located in Room 106.
NEW - IMPORTANT CHANGE FOR 2023
The Prime Osborn Convention Center have made venue renovations and to preserve their work they've changed their policies for the carpeted sections of the venue. Effective immediately, drive on access is prohibited in Sections 1-5. No motorized vehicles are permitted in those areas.
2023 Exhibitor Kit

Manuals & Forms below are linked - please just click name to read.
Exhibitor Manual - CHECK BACK CLOSER TO 2024 DATES
Veal Convention Services (Pre-Show Order Discount Deadline: Wednesday, September 20, 2023)
Prime Osborn Convention Center Parking & Utilities Order Forms: (Pre-Show Order Discount Deadline: Monday, September 18, 2023.) CHECK BACK CLOSER TO 2024 DATES
Electrical
Parking
Internet/Telecommunications (

Telecommunication/Internet Form

Final

Deadline: Monday, September 18, 2023)

Water/Plumbing
Parking Map - CHECK BACK CLOSER TO 2024 DATES
2024 Show Guide - CHECK BACK CLOSER TO 2024 DATES
Questions? Call or email Ashley McKenzie, Show Coordinator, at (704) 969-6818 or AshleyM@mpeshows.com for assistance.
Exhibitor Listing Instructions
Don't miss leads! Your basic Exhibitor Listing will be uploaded to the website when you book your booth. Within 24 hours you will receive an automated email to enhance your listing. This link can be used multiple times and you can make updates and changes to your listing until ONE day after the show commences. If you have any questions regarding the online exhibitor listing or did not receive the link, please email Jen Kropf, JenK@mpeshows.com, at least one week prior to the show.

Learn more about the benefits of creating your enhanced listing.
Go from Basic to Enhanced!
Introducing the QR Code!
A new way to accelerate leads generated onsite at the show. A floor decal with a unique QR Code will be placed in front of your booth.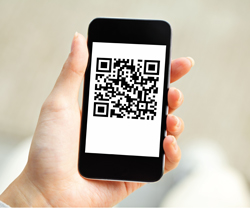 SOCIAL MEDIA
#LetsGetSocial
Share your show pics or your home reno projects with us.
Hashtags: #JaxHomeShow #JAXHomeAndPatioShow #JacksonvilleHomePatioShow

In efforts to protect potential joint customers from fraudulent events and scammers, we request that you do not create your own Facebook Event. This helps us manage ticket sales for the event, and ensures that our team are available to support both exhibitors and potential attendees with any questions, comments, or concerns that they have. Please feel free to reach out to your show manager or show marketing manager with your companies' Facebook page and we can add you as a co-host to the official event.
Click Here to go to our Facebook Event for 2023.
Click Here for the Social Media Marketing Kit.
10 TIPS FOR EXHIBITOR SUCCESS
Watch this quick video for our top ten tips on how to succeed in marketing your business at the home show!
SCAM WARNING
There have been a number of spam emails offering our attendee lists. These are scams and the senders are unauthorized to use the Marketplace Events' name. These scammers are attempting to receive monies from exhibiting companies without providing anything in return. These emails are not approved by Marketplace Events, and Marketplace Events would never ask for bank information or other sensitive information over email.
CLICK HERE for more information.
MPE Exhibit/Product Acceptability Standards For 2024
As we enter a highly volatile political environment in advance of the 2024 General Election, Marketplace Events (MPE) wants to make clear its position on what content will not be permitted on its exhibit floors in all its US consumer home and holiday shows effective January 1, 2024. MPE shows are welcoming environments built solely to encourage face-to-face commerce. Creating respectful, safe marketplaces where our attendees and exhibitors can come together to learn, shop, compare pricing and do business together is our highest priority.
MPE's acceptability standards do not permit political candidates, parties or other groups promoting issues or ballot initiatives to participate as exhibitors. In addition, the display or sale of any products or services that are political/partisan in nature or that can be interpreted to promote, incite, or glorify hatred, violence, racial, sexual, or religious intolerance are prohibited. MPE's judgment in applying these standards will be final.
MPE maintains these policies to ensure a welcoming environment for all attendees and exhibitors.