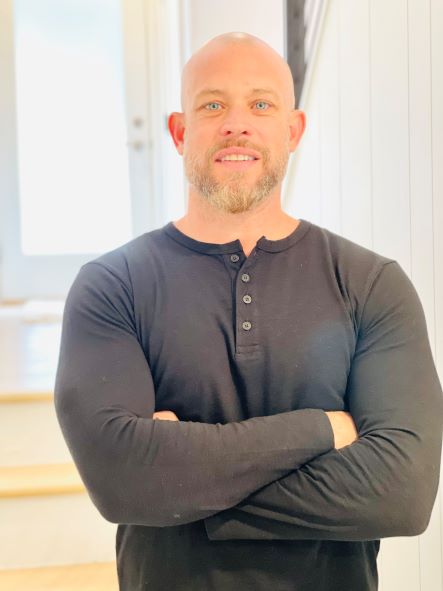 JOE MAZZA: HGTV'S HOME INSPECTOR JOE
Joe Mazza, host of HGTV's Home Inspector Joe, is an expert home inspector with a 20-year construction background and a sixth sense for safety. He runs Exclusive Home Inspection in Westchester, New York, and his job is to ensure his clients don't move into an unsafe home. Whether he's sharing how-to info about cleaning gutters, identifying a dangerous crack in the chimney, or properly insulating a home, Joe empowers homeowners with the knowledge to create a safe living environment.
Come see Joe live on our Fresh Ideas Stage on Friday, September 30th at 2pm & Saturday, October 1st at 12pm and 2pm!
Joe Mazza's Top 5 Things to Look Into When Renovating Your Home
1. Look at electrical, plumbing, heating & cooling for any upgrades needed first. If your house requires any rewiring or central heat or air installed, you're looking at some big ticket items for each job, for the average 3 bedroom home. So considering these upgrades on the front end is key to maintaining your overall renovation budget. I would put aside approx 10-15% of your money for any issues that arise during renovation. So if your budget is $100,000 drop it to $85,000 so you have that buffer.
2. Similarly, keep in mind the high-cost repair items. Things like roof repairs and new windows will add a big chunk to your renovation budget (could set you back a few grand - or more). So check for rotting around window frames, or missing shingles.
3. If you decide to hire a contractor for your project, I can't stress enough how important it is to spend the time researching to find the right fit for your project. Ideally, you'd get some referrals first who can vouch for their work. Just don't rush this part of the process. I see it happen all the time and clients sadly end up paying the price. Your contractor must be licensed and insured!
4. Make sure there is no lead-based paint in your home. Lead poisoning is a real concern for kids and adults - but totally preventable. So for the safety of your entire family: remember if the home is built before 1978 it's assumed lead-based paint. There are ways to assure the safety of your family is in place by either abating the lead-based paint or encapsulating it the right way so it doesn't go airborne.
5. Make sure you fill all applicable permits. Again, another simple tip that so many homeowners unfortunately overlook or don't prioritize because it will come back to haunt you.
Virginia Chamlee, Big Thrift Energy
Virginia Chamlee is the author of the bestselling book Big Thrift Energy, a manual for finding beautiful (often valuable) pieces of design for pennies on the dollar, and a source of inspiration for those looking to collect or style vintage in their own homes. A lifelong collector of vintage design, Virginia has spent years scouring thrift stores, estate sales, antique malls and flea markets for truly incredible, museum-worthy finds.
Part resource, part inspiration, Big Thrift Energy is a comprehensive guide that offers tips for thrifting that you never knew you needed: How to shop for the good stuff, how to upcycle and style vintage treasures in your home, and even advice for flipping your most-coveted items to turn a profit. Plus, the author shares her all-time best finds, from a Goyard trunk worth upwards of $10,000 (scored for $90) to a floor-length vintage Christian Dior cape, a $10 Goodwill find.
Come hear thrifting home décor tips from the expert herself - see Virginia Chamlee live on our Fresh Ideas Stage on Saturday, October 1st at 3 PM!
Book signing immediately following, books available for purchase onsite after the presentation.
Click here to see the full Fresh Ideas Stage schedule!