15 Garden Experts on YouTube for Your Next Garden Project that You Should Follow!
Feb 9, 2023, 18:45 PM
The following blog is meant for informational purposes only and should not be taken as an endorsement.
As the largest consumer trade show producer in North America, Marketplace Events know a thing or two about Home & Garden Projects.
There are a lot of publications, blogs, Influencers, designers, and overall garden experts putting out great home and garden project information – some of providing conflicting gardening tips. Whether you're looking for DIY inspiration or just garden care advice, it can be hard to decide whose advice you should follow for your specific home or garden project.

Worldwide you can get garden care advice from anyone from leisure gardeners, or flower store employees to seasoned pros or published authors – all at the click of your mouse.
Though these aren't necessarily ranked by traffic or following, the content these North American Garden Experts are posting on YouTube (and their blogs) is incredibly valuable – and sometimes inspirational. The even better news is that you can likely find an expert, specifically in the garden space, that works within your climate or hardiness zone to help you with your specific geographic garden concerns.
Here are 15 Garden Experts on YouTube for Your Next Garden Project that You Should Follow.
Laura LeBoutillier, better known as the creator of Garden Answer, Laura LeBoutillier is one of the most followed online content creators in gardening!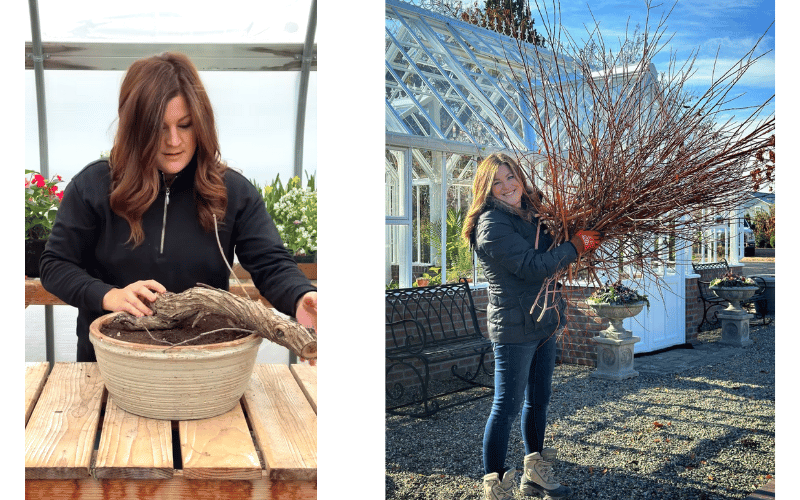 Photos from Garden Answer Instagram Page
She lives in Eastern Oregon (zone 6) with her husband Aaron and two children. Laura has been gardening her entire life. Her parents own a small garden center in Ontario, Oregon, where she was able to work and gain knowledge and love for plants. In 2014, she began producing videos with her husband Aaron, and in 2016, they started making content full time and now produce 5-6 gardening videos a week on their 8-acre property. She will also be appearing at the Northwest Flower & Garden Show on February 16, 2023.

Gary Pilarchik, otherwise known as The Rusted Garden, residing in Maryland, Zone 7, makes "to-the-point" videos and is a garden expert on tomato and vegetable gardening.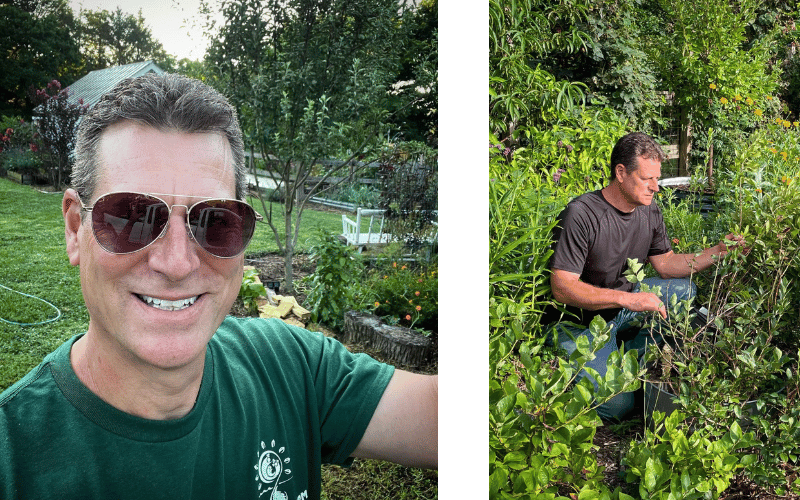 Photos from The Rusted Garden Instagram Page
Between his two very successful YouTube channels, he has amassed around 1000 videos, giving you limitless resources. His videos range from 1:15 up to almost an hour so chances are, if you have a question about your vegetable garden project – Gary can answer it.


Jill McSheehy caters to beginner gardeners with her channel Journey with Jill..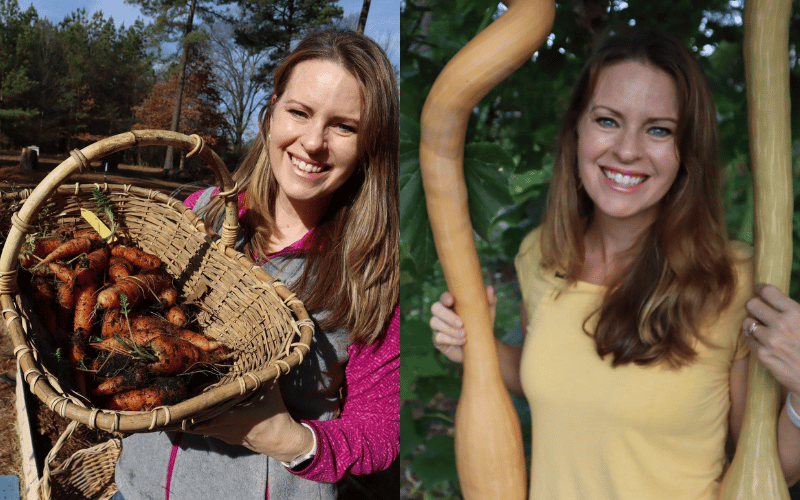 Photos from The Beginners Garden Instagram Page
Residing in hardiness zone 7 in Arkansas, she takes you back to basics to ensure you don't skip any important steps and get too deep into the soil with your garden project. Posting 1-2 videos a week, the beginner gardener can learn everything from starting gardens, container gardening, DIY-ing, troubleshooting tips and when-to and how-to plan various fruits & vegetables. She's active on other channels, like Facebook, Instagram, and her website; and hosts the Beginner's Garden Podcast.


If you're a member of Kelly Lehman's Flower Tribe, you are likely familiar with all her fun free flower tips she releases each week to flower garden project enthusiasts.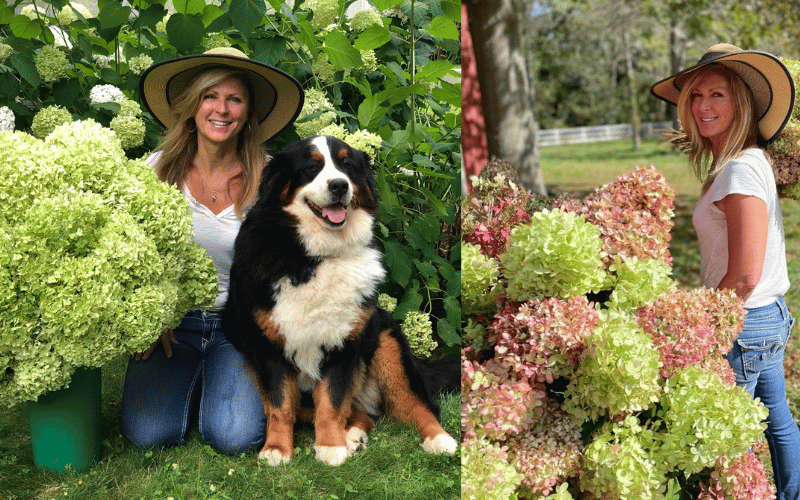 Photos from Kelly Lehman Flower Tribe Facebook Group
Her Cranbury Fields farm is located in New Jersey and her tips range from fixing flopping, and preserving peonies, to pruning and deadheading. Most of her videos are under 20 minutes, making them easy watches. For even more flower appreciation, you can join her Flower Tribe Facebook group or listen to the podcast.

We love a YouTuber that understands her brand, and for Melissa J. Will – or the Empress of Dirt – that brand is "creative & frugal home & garden ideas".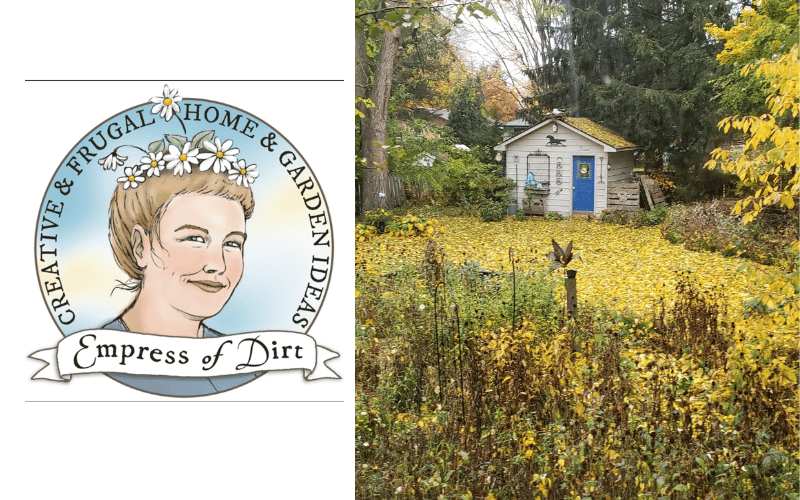 Photos from Empress of Dirt Website & Instagram Page ©2000-2021 – Melissa J. Will
Her channel is blooming with DIY Inspiration and ideas for your next garden project. Because the videos are more ideas-based, in nature, most the content is under 5-minutes, which means you can go pretty far down that rabbit hole without planting yourself in front of a screen for an entire day. Melissa lives in Ontario, Canada, and focuses on cold climate gardening in zones 4-8. She's also written several books about gardening and other home DIY-ing.


Sean Dembrosky's channel, Edible Acres defines itself as a project in the Finger Lakes region of NY state focused on permaculture principles, forest gardening and low-no-cost approaches to simple living.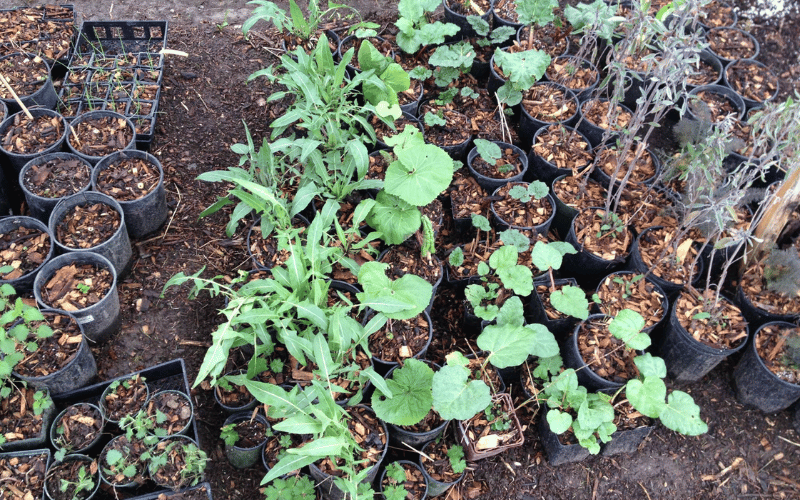 Photos from Edible Acres Facebook Page
The videos are highly engaging, and you can see Sean right there replying to the members of his community – from answering their questions to congratulating them on their recent garden project. We're also here for all the wholesome chicken content. Sean also was the winner of the 2021 permies.com Permaculture Leader Maestro Awards.

Joe Lamp'l, or Joe Gardener TV wants you to grow like a pro, and with 15 years' experience, and hosting three national gardening shows, we think he's pretty qualified to help you with your next garden project.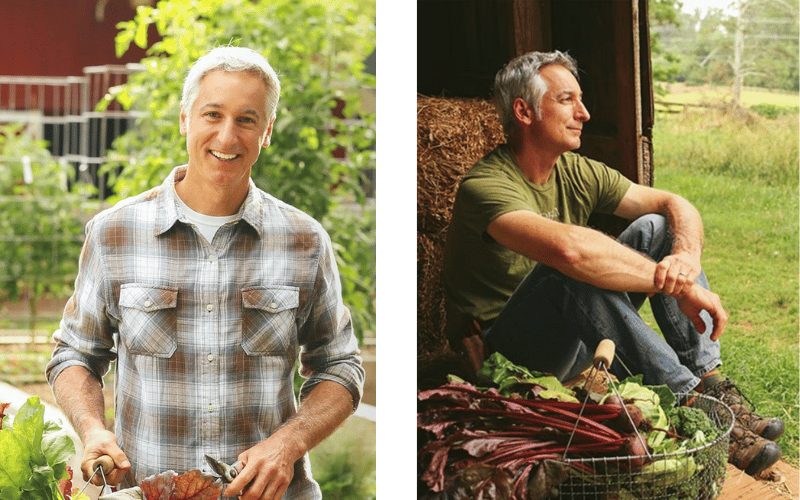 Photos from Joe Gardener Instagram Page
Residing in Atlanta, Georgia, he adds new videos to the channel each week. The videos are easy to understand and are mostly "how to" or "tips for" in nature. With most of the videos being under 10 minutes in length, it's easy to get lost watching this garden expert.

Ashley of Gardening in Canada is a soil Scientist, living in Zone 3 in Saskatchewan.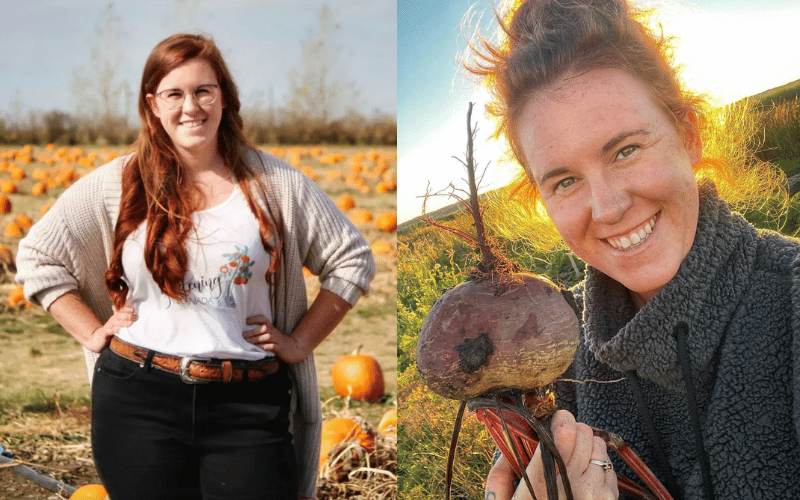 Photos from GardenInCanada Facebook Page
Possibly one of the most qualified garden experts on YouTube, she has a passion for plants, and brings science and gardening together in an informative yet easy-to-understand way for her audience. Whether you tackle indoor or outdoor garden projects, she has science-based recommendations to make the most out of your experience.

Thomas Clery of New England Gardening uses his YouTube channel to push the limits on what can be grown in cold climates – zone 5a to 7a in Massachusetts to be exact.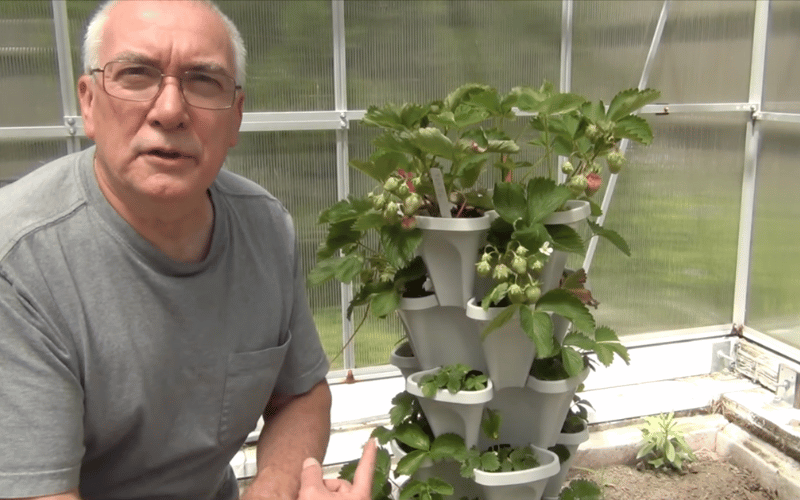 Screengrab from New England Gardening YouTube Channel
This garden expert mainly focuses on fruit and vegetable gardening. Recently, Thomas Clery has been sharing garden projects related to pollinators, such as beehives and planting a flowerbed for Hummingbirds. Want gardening tips for growing figs or bananas when it's cool? New England Gardening is the place to look. If you're interested, he's also known as the "'grandpa' of ASMR" and has a great online community dedicated to that.

Misilla of Learn to Grow to Grow is your go to home and garden expert hosting both Learn to Grow and The Crafty Mom on YouTube and represents Washington State.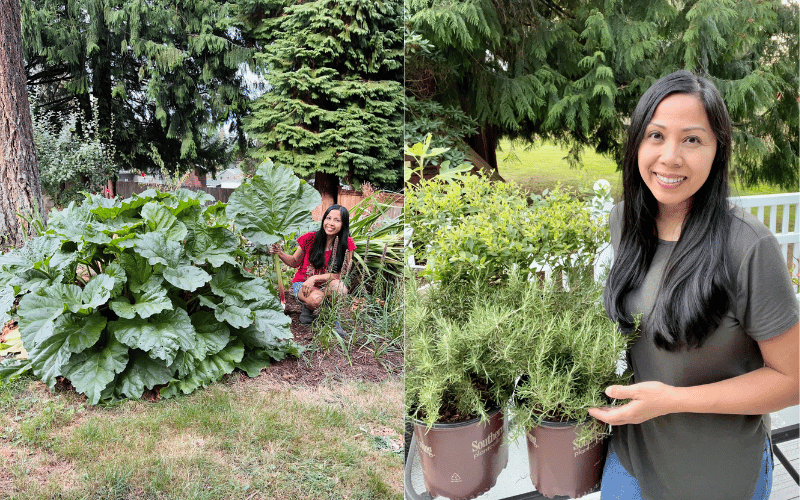 Photos from learntogrowmisilla Facebook Page
She is "passionate about organic gardening, sustainable living, homesteading, and education" which are four key indicators that she's probably qualified to inspire you for your next garden project. As people who ignore the "use one clove of garlic" instructions in most recipes, we're loving the content about planting to harvesting this superfood.

Luke Marion, or Migardener, as he's known on YouTube, makes videos about organic gardening, self-sustainability, healthy recipes and more…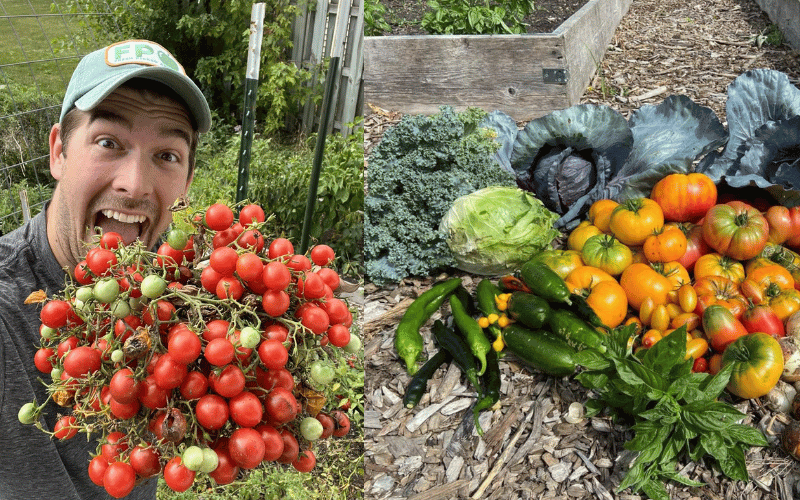 Photos from Migardener Facebook Page
Residing in Michigan, Migardener releases 2-3 new videos each week – so there's always great garden content for you to ingest. We love that there's an occasional Q&A on this channel so you can get your direct pressing garden project questions answered – LIVE!

It's not a new discovery that gardening has many physical, mental, and emotional benefits.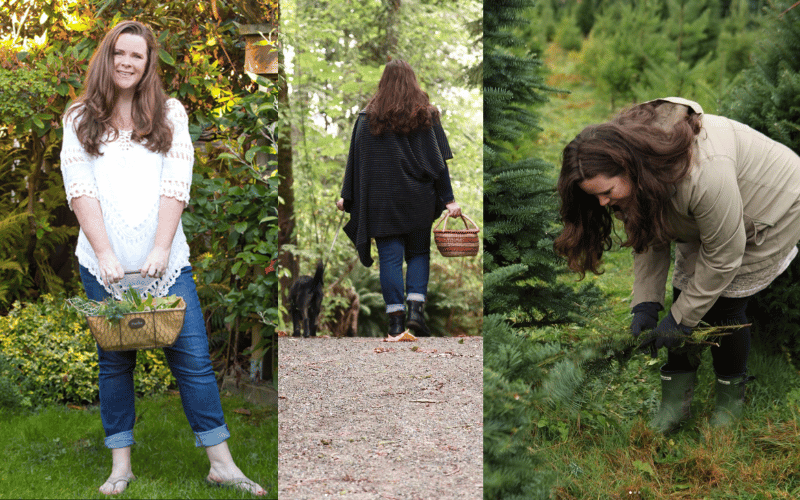 Photos from garden_therapy Instagram Page
Stephanie, from Garden Therapy, talks garden projects, and wellness, regardless of age or experience. From Vancouver Canada, and encompassing hardiness zone 7-8, Stephanie predominantly publishes content on flower gardening. If you're looking for some feel good therapy, check out her video of pigs eating a pumpkin.

Kevin Espiritu & his garden expert team at Epic Gardening has a simple (but epic) mission to help you grow fresh, healthy food, no matter your location or hardiness zone.
Photos from Epic Gardening Facebook Page
Currently in Zone 10b (and beyond!), Kevin has almost 2 million subscribers and releases at least 1-2 videos per week, ensuring the content is relevant and timely for subscribers to sink their trowels into. Videos range from how to grow bread, to building a garden pond and one of our faves, lazy soil boosting.

Danielle, of Northlawn Flower Farm, considers herself a small-scale cut flower grower and Penn State master gardener.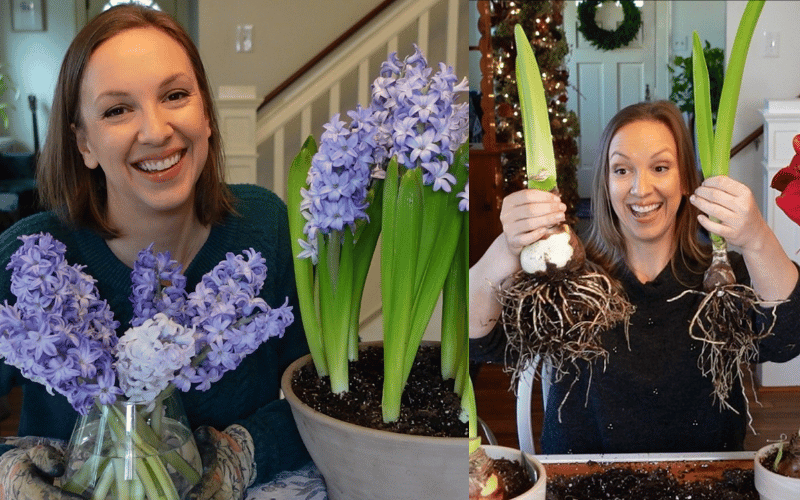 Photos from Northlawn Flower Farm Facebook Page
Her garden hardiness region is Zone 6b and she has a certified "pollinator friendly garden". The goal of the YouTube channel is to provide DIY inspiration, education, comfort, and joy – what's not to love about this flower grower garden expert?
Last, but not least, Mark Cullen is described as a "best-selling author and one of Canada's most prolific garden writers."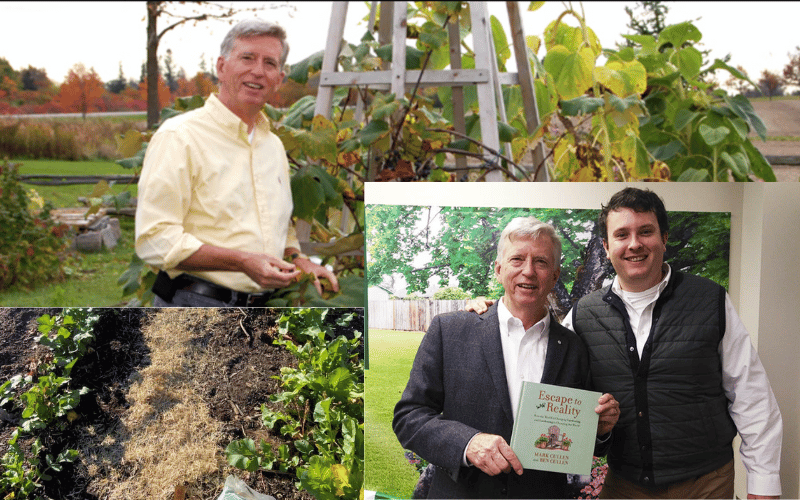 Photos from Mark Cullen, Canada's Gardening Guru Facebook Page (featured with his son, Ben)
With appearances from Jody Allair, biologist, and educator with Bird Studies Canada, he runs Mark Cullen Gardening on YouTube. The website claims "10,000 gardening questions. Answered." Chances are, this garden expert is qualified to answer your garden project questions, too. Mark and his son Ben, produce a bi-weekly podcast, called "The Green File", and write weekly for The Toronto Star newspaper. Unlike a tips and tricks strategy, much of the channel content reads as a video diary that incorporates the garden experience.

Bonus: Timothy Hammond from Big City Gardener.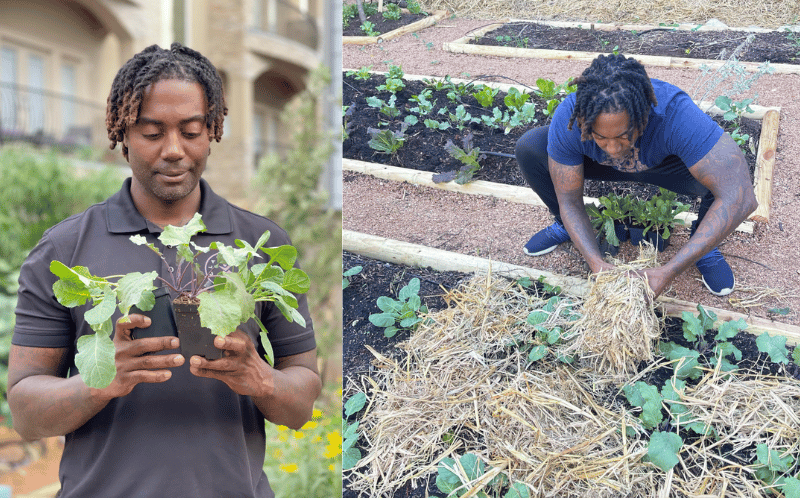 Photos from BigCityGardener Facebook Page
Based on Houston, TX, Timothy Hammond thinks you should JUST GROW IT. He defines himself as an Urban Gardener, Creator, Influencer and Thinker of Fresh Ideas. The YouTube channel covers off farming to backyard growing, and conventional to organic growing methods - and everything in between! The videos on the channel are easy to digest, just like the healthy foods you can be growing in your very own garden. If you can't get enough, you can also listen to the JUST GROW IT podcast.
Marketplace Events produces some of the longest-running home & garden shows across North America, connecting enthusiasts with experts, products, and services in dynamic face-to-face environments. Looking to get home or garden project advice for your next project? Or maybe you just want some DIY inspiration for upgrading the backyard from a garden expert. Check out a a nearby show and connect with a local pro.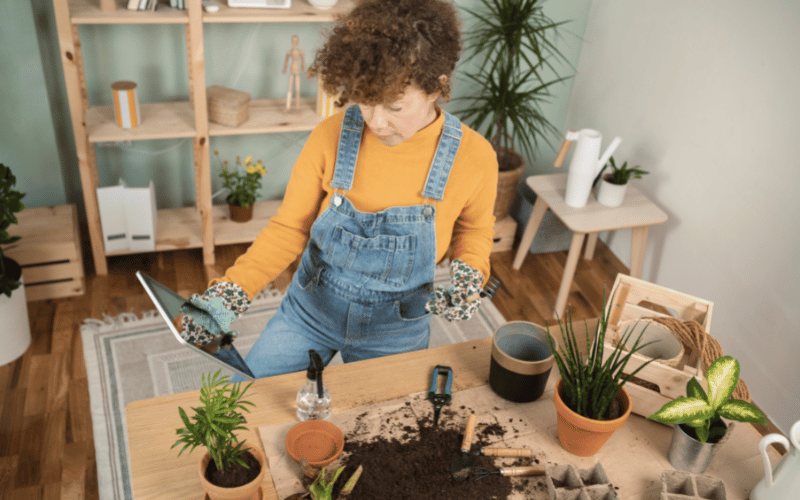 Marketplace Events is not associated or affiliated with any of the above-mentioned Garden Experts, unless expressly specified.