Mini Masterclass: Five New Skills to Master at Jacksonville Home + Patio Show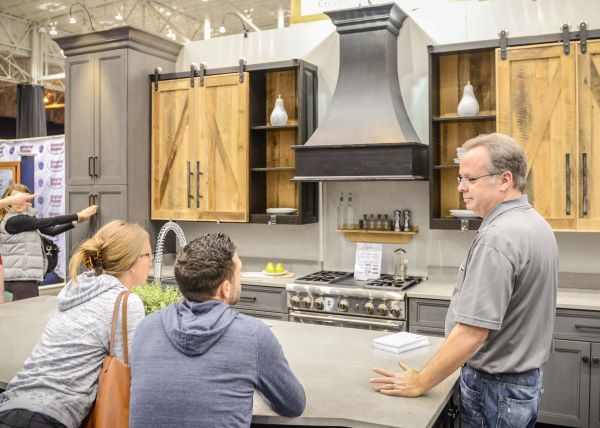 We're all looking for ways to master new skills that improve our lives – and if you're looking for improvement when it comes to all things home, the Jacksonville Home + Patio Show offers five unique skills you can master in just one visit.
Become A Pool Owner. One lucky person will leave the home show with a new swimming pool on the way…why not you? Guests can enter to win a $47,000 fiberglass pool from Water Pools at the Jacksonville Home + Patio Show on our website or at the show. For more info, please visit Fiberglass Swimming Pool Sweepstakes (JacksonvilleHomeShow.com/Sweepstakes)


Become A Thriving Thrifter. Viriginia Chamlee, author of the national best-selling book Big Thrift Energy, a manual for finding beautiful (often valuable) pieces of design for pennies on the dollar and a source of inspiration for those looking to collect or style vintage in their own homes. At the show, she'll offer tips for thrifting that you never knew you needed: how to shop for the good stuff, how to upcycle and style vintage treasures in your home, and even advice for flipping your most-coveted items to turn a profit. See Virginia on stage on Saturday, October 1 at 3 p.m. Afterwards, she'll be selling and signing her book.


Become A Next Level Foodie. A visit to the Jacksonville Home + Patio Show offers a couple ways to up your foodie status. One, try a new local food truck. North Florida's favorite food trucks are rallying at the show on both Friday AND Sunday in the courtyard. You can also experience cooking classes from some of the area's top chefs on the Fresh Ideas Stage. Every afternoon, chefs will demo some of their top dishes. And yes, there are SAMPLES.


Become A Real Life Hero. Want to become a real life hero to neighbors in your community? The need for blood donors is critical. One Blood is bringing the Big Red Bus to the show daily starting at 9:30 a.m., and all donors get a free ticket to the show and One Blook swag. And hero status.


Become A Savvy Saver. It's easy to master the art of saving money at the Jacksonville Home + Patio Show. Hot tip: many of our exhibitors offer show only specials and their lowest prices of the season for show guests. So if you have a specific project in mind, be sure to review the roster of companies offering discounts at JacksonvilleHomeShows.com.

For more information on the show, please visit JacksonvilleHomeShows.com.
Sep 21, 2022, 12:47 PM