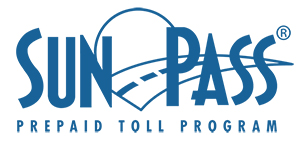 SunPass is Florida's Prepaid Toll Program and the preferred method of payment for tolls. Since many toll roads in Florida are converting to all-electronic, no cash tolling, it makes sense to get a SunPass. You can save an average of 25% on your tolls, plus, driving Florida's toll roads with a SunPass transponder means no hassle no matter what toll road you drive. Get your SunPass and start saving today!
---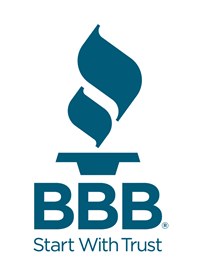 Since 1987 BBB Serving Northeast Florida & the Southeast Atlantic has been committed to promoting trust in the marketplace. We encompass an area of 57 counties, providing assistance to both consumers and businesses alike. BBB's mission is to be the leader in advancing marketplace trust. BBB's vision is an ethical marketplace where buyers and sellers can trust each other. BBB Serving Northeast Florida & the Southeast Atlantic is an unbiased source of information, offering expert advice that is free of charge and easily accessible.

BBB sets standards for ethical business behavior and monitors compliance. Almost 400,000 Accredited Businesses meet and commit to our high standards.
BBB helps consumers identify trustworthy businesses, and those that aren't, through more than 4 million BBB Business Reviews.
BBB sets standards for and evaluates thousands of advertisements each year to ensure that people can trust what advertisers say.
BBB sets standards for and evaluates the practices of thousands of charities so that donors know where their money is going.
BBB coaches businesses on ethical behavior and how to build stronger, more trusting relationships with their customers.
BBB offers its national and local consumer services online and in person. Through our efforts, BBB helps millions of people each year.
Visit us at www.BBB.org
---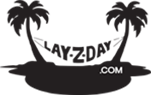 Lay-Z-Day Custom Furniture specializes in making quality outdoor furniture at affordable prices. From patio sets to unique custom order projects, we have something beautifully crafted to fit your outdoor furniture needs!
---
Thank you to our sponsors & partners